Open position: Euro-Argo ERIC Director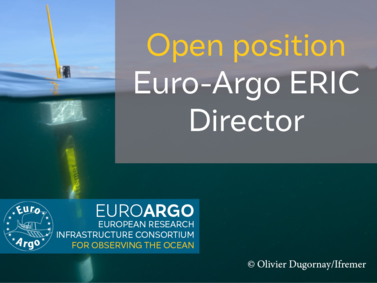 Ifremer seeks a Director for a full-time position to be seconded to the Euro Argo ERIC, in Brest, France.
The Director leads the Euro-Argo ERIC office and oversees the activities of the Euro-Argo ERIC, ensuring the ERIC activities are coordinated with the national European Argo programs.
Read the full job description at https://ifremer-en.jobs.net/en-GB/job/euro-argo-eric-program-manager-m-f/J3T38C6MVJJ43D4Y5WB.
How to apply for this position ?
Deadline for applications: 06/03/2022
All applications are processed exclusively via Ifremer's website. Interested candidates can apply by clicking the "Apply" button in the following link.