Another step forward into collaboration with EMODnet, Copernicus Marine and Climate Change Services
In the frame of Euro-Argo RISE project, Euro-Argo ERIC jointly signed Memorandums of Understanding with the key data integrators Copernicus Marine Services (through its representative entity Mercator Ocean International) and EMODnet. A letter of support to Euro-Argo was also written by Copernicus Climate Change Service (representative entity ECMWF).
By highlighting the importance of Argo data for these services, the MoUs/letter of support strengthen the relationship started years ago and further develop collaborations on in situ ocean observations in Europe.
Several areas of development and operational activities have been identified, that will benefit from further cooperation between the different entities, who agreed to:
-        Exchange and coordinate activities to maximize and ease the use and sharing of existing and new types of Argo data (including corresponding metadata for EMODnet);
-        Regularly provide feedback on Euro-Argo products and agree on recommendations as to their improvement;
-        Assess future needs in terms of observations to further enhance the data integrators' products and services.
In addition, new data are coming from the deep ocean and the living ocean with the extension to the Deep and BGC Argo missions for a new "global, full-depth and multidisciplinary Argo" design, called "OneArgo". As Argo is the backbone of the in situ observing system in most of the European seas, it is of utmost importance to promote the need for a sustained and consolidated European contribution to OneArgo. The MoUs/letter of support also address joint advocacy activities.
As a common action, a first strong plea towards funding agencies was made at the 7th Argo Science Workshop (11–13th October) in Brussels during a roundtable on the sustainability of OneArgo.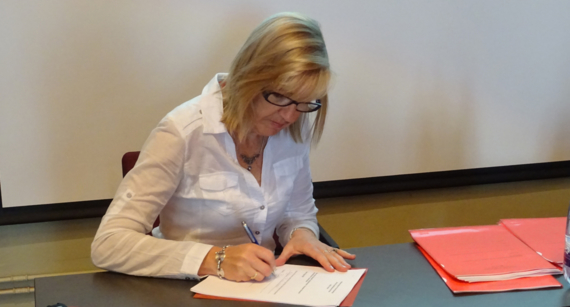 Official signature from Sylvie Pouliquen, Euro-Argo ERIC.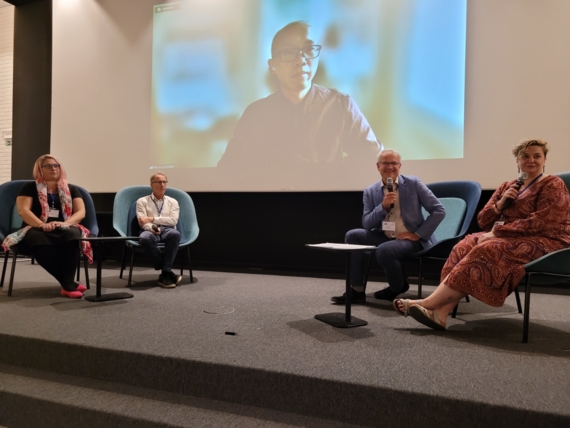 Invited panelists to the roundtable "Ensuring the sustainability of OneArgo" at the 7th Argo Science Workshop. From left to right: Zoi Konstantinou (DG MARE), Pierre-Yves Le Traon (CMEMS), Hao Zuo (ECMWF), Yann-Hervé De Roëck (Euro-Argo ERIC, moderator) and Emily Smith (NOAA).