The 2019 Euro-Argo activity report has just been released!
In this report, you will find a comprehensive account of Euro-Argo activities in 2019.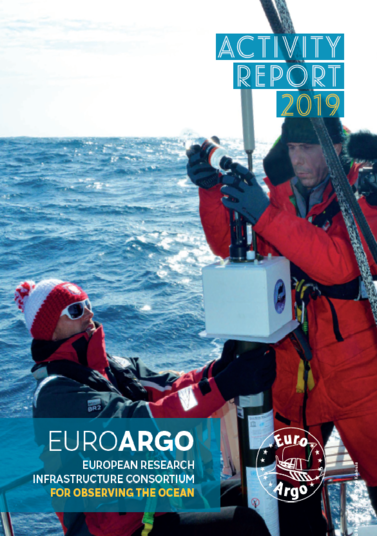 This intense year was marked by the positive evaluation of the first 5 years of the ERIC, where the Research Infrastructure (RI) was set-up and new services for Members developed. 

Euro-Argo ERIC Activity Report - Year 2019
What's new this year ? 
The 2019 activity report describes the activities carried out by Euro-Argo ERIC with respect to the 5 objectives of the new
. 
Every project involving Euro-Argo has a brand new dedicated section, to get clear information about its history and main achievements. 
If you wish a printed copy of the report, don't hesitate to contact us.