Welcome Luca Arduini Plaisant!
Luca Arduini Plaisant joined the Euro Argo ERIC office team in order to assist the at-sea monitoring activities and some of the objectives of the Euro-Argo RISE project.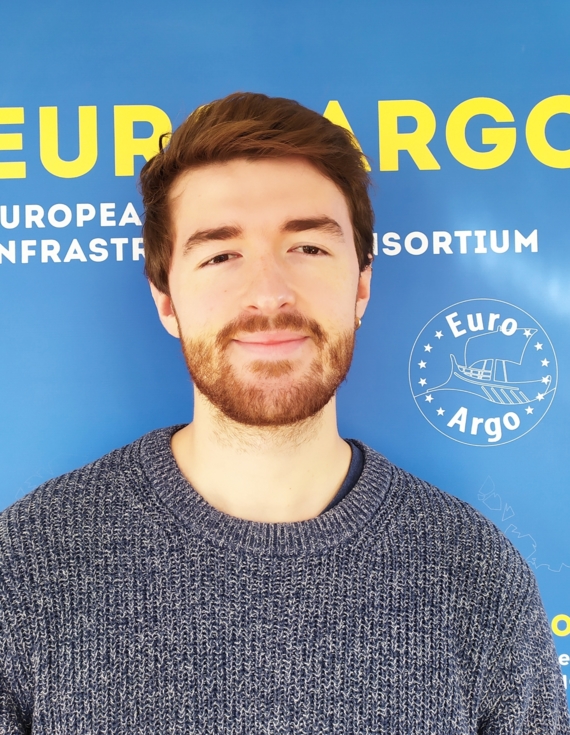 In this frame, Luca is specially focused on the description of floats configuration habits and their impacts on the life expectancy of the fleet. Beside these aspects, Luca will also be involved in all the work packages which implicate the ERIC office.
Luca graduated from INTECHMER, a hydrographic and oceanographic technician Institute, before pursuing his studies as a hydrographic and marine geophysics engineer, at ENSTA Bretagne and UBO. Throughout his academic career he gained a strong background in the practical field of marine sciences during the mobilization of oceanographic instruments onboard, or embarking for several campaigns offshore (Belgian, French coast, 2018 Amundsen science campaign in the Arctic, etc.).
He is passionate about the Ocean and more specifically the polar regions. He felt in love with these environments during a 2 months period onboard of the icebreaker NGCC Amundsen, in the Arctic and he is glad to play a role in the development of Ocean's monitoring systems in these key regions.