Argo deployment in remote areas
How to deploy Argo floats in remote areas, where hardly any ships goes? Well, you can charter a ship to do the job as has been done jointly by WHOI, Argo Canada and Euro-Argo, or you can take advantage of the cruise ships that bring tourists to these locations.
Deploying floats with a historic boat carrying tourists
KNMI has been using this option for some years. In 2021, it even relied on a very special vessel: the Bark Europa, that is carrying tourists and regularly sails from Ushuaia, Argentina to Antarctica in the southern hemisphere summer.
On September 7th, the Bark Europa left the port of Scheveningen, Netherlands, with on board not only passengers, but also eleven Argo floats (7 from the Netherlands, 4 from Germany), safely stored in bunks.
 The floats were stored in bunks that were unoccupied as the COVID restrictions only allowed a reduced number of passengers.
On November 17th, after two months of sailing and a first stop in Montevideo, it started its first cruise of the season to South Georgia and Antarctica. During this cruise, the first of the Argo floats was deployed on the way to South Georgia by Arnoud Apituley, from KNMI, who worked on board as a guide to explain about some of the unique conditions in Antarctica, such as the ozone hole, and the spectacular clouds that can be seen in South Georgia.
This float WMO no 6901989 has already sent its first profile data successfully!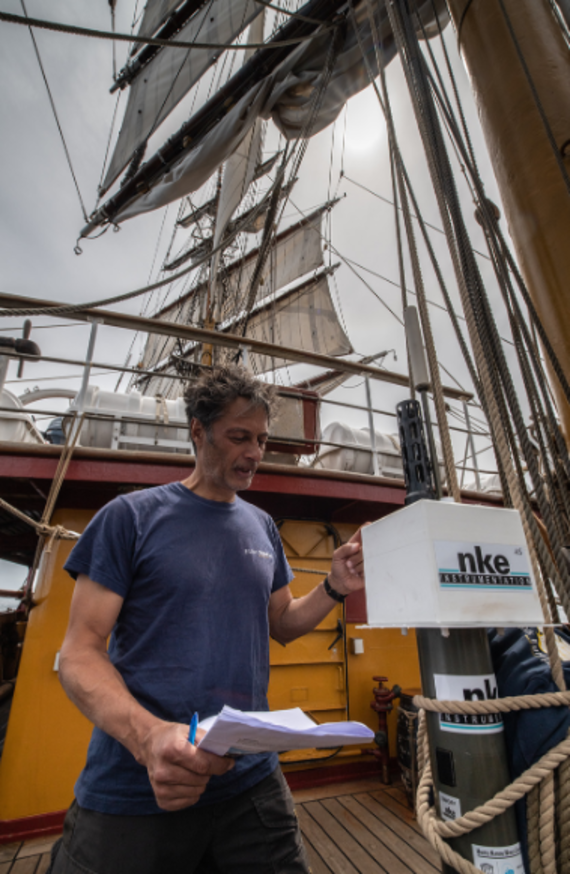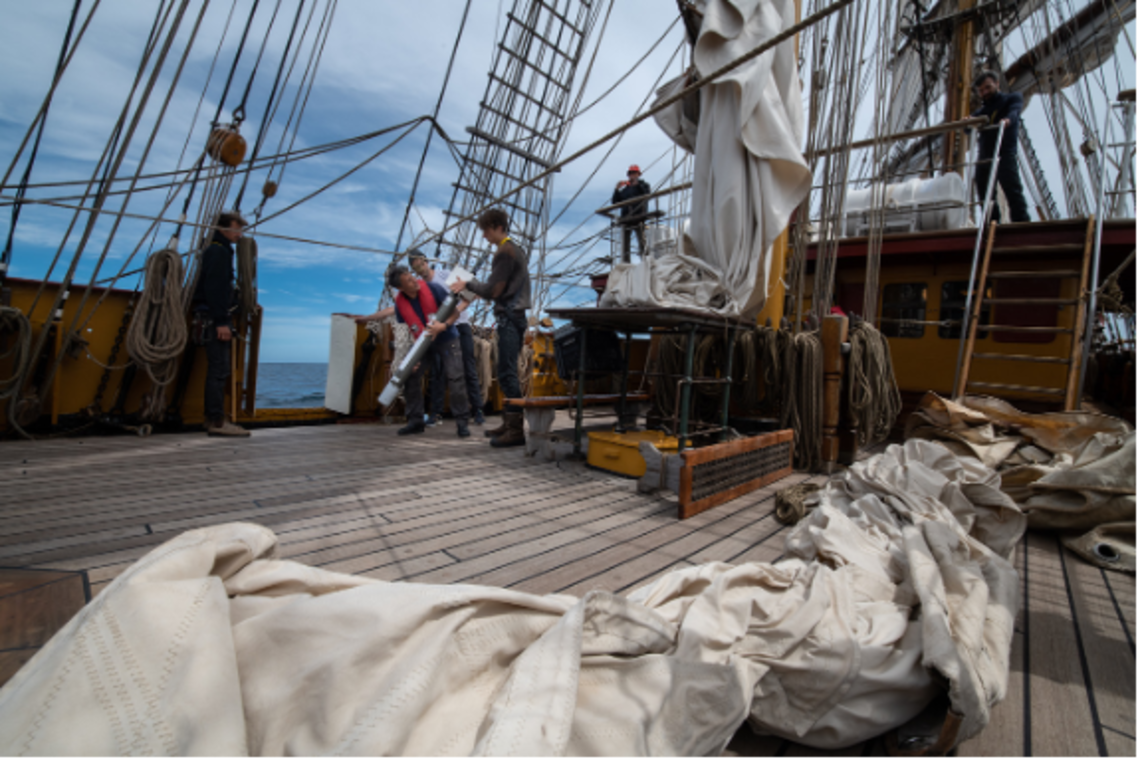 Arnoud Apituley, on the top, performed his first launch of an Argo float, assisted by some of the passengers of Bark Europa. © Jordi Plana Morales
Unfortunately, Bark Europa could not continue to South Georgia. On November 23rd a lightning strike in the top of the main mast destroyed most of the navigation and communication equipment, and the ship had to return to Ushuaia for repairs. It safely arrived there on December 6th.
Next voyage is scheduled to start by the end of the year.
We wish it good luck and look forward to the next deployments!