2020 Euro-Argo ERIC activity report is online
In this report, you will find a comprehensive account of Euro-Argo activities in 2020.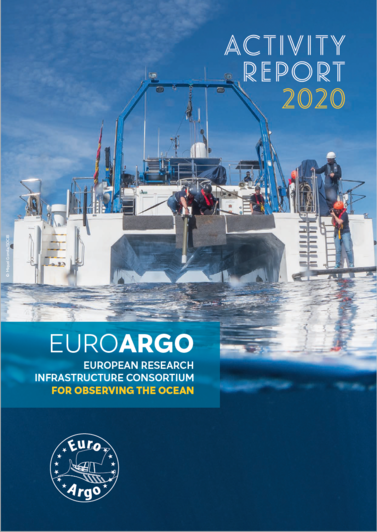 The 2020 activity report describes the activities carried out by Euro-Argo ERIC with respect to the 5 objectives of the new  Five-year Plan 2019-2023. 
2020 was an unusual year marked by the COVID-19 global pandemic. Despite this tricky situation, everybody did their best to progress towards the objectives of the five-year plan (2019-2023), elaborated jointly by the ERIC Office and Euro-Argo Members and Observers, and published in December 2019. Although there were delays in deployments due to research vessels being locked down at port for nearly six months, the Euro-Argo ERIC managed to progress on the target fixed for 2020, through a collective European effort.
 If you wish a printed copy of the report, don't hesitate to contact us.