Euro-Argo RISE project celebrates its 18th months!
It has been more than 18 months since the Euro-Argo RISE project was launched. The work is progressing according to schedule and we present here a summary of the results achieved during this first phase.
What are the project overview, goals & objectives?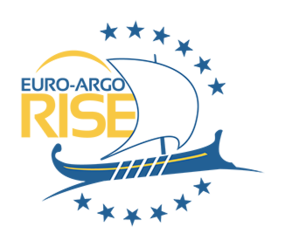 Euro-Argo RISE (Euro-Argo Research Infrastructure Sustainability and Enhancement) is an EU Horizon 2020 research and innovation project developing the maturity of the different elements of the Argo network in Europe and coordinated by the Euro-Argo ERIC.
By providing essential ocean observations, Euro-Argo RISE aims to secure and improve the current network (monitoring temperature and salinity in the top 2,000m of the ocean, the core Argo mission) as well as to set up and organise on the long term the new components of the network, extending Argo observations towards biogeochemistry (BGC mission), greater depths (Deep mission), partially ice-covered and shallower water regions within a long-term sustainability plan supported by Member States and funding agencies.
This project will foster European voice to contribute to the targets for the Argo network, e.g maintain a network of at least 4000 floats, with ¼ carrying biogeochemical parameters and ¼ going to abyssal depths.
What are the main achievements?

Goals

Concrete Results

Diversify providers to secure sensor provision at a competitive cost in order to sustain and expand the network.

Successful tests of new sensors for core and BGC by Ifremer and SU: RBR CTD & TriOS irradiance sensor. At-sea deployments planned for end of 2020/2021.
nke manufacturer offers a new version of the Arvor float fitted with an RBR CTD since June 2020.

Test Argo closer to the shallow coastal waters to evaluate its potential use in Marginal Seas.

8 Argo floats have been deployed by FMI, IO PAN, HCMR, SOCIB, OGS, SU and IOBAS in shallower waters of Baltic, Med and Black seas and piloted to monitor targeted coastal areas.

Enhance Argo coverage in the high latitudes areas (beyond 60° of latitude).

An inventory has been written by FMI, BSH, IOPAN, SU and IMR to share experiences and best practices on ice-avoidance methodologies with the community.

Provide configuration recommendations to increase the overall performance of the fleet.

Fleet monitoring tools have been enhanced to analyse configuration parameters of the European fleet. First results of the analysis were advertised to the community (Arvor/Provor floats technical workshop) by Euro-Argo ERIC in January 2020 and new KPIs have been developed on JCOMMOPS website for the European fleet.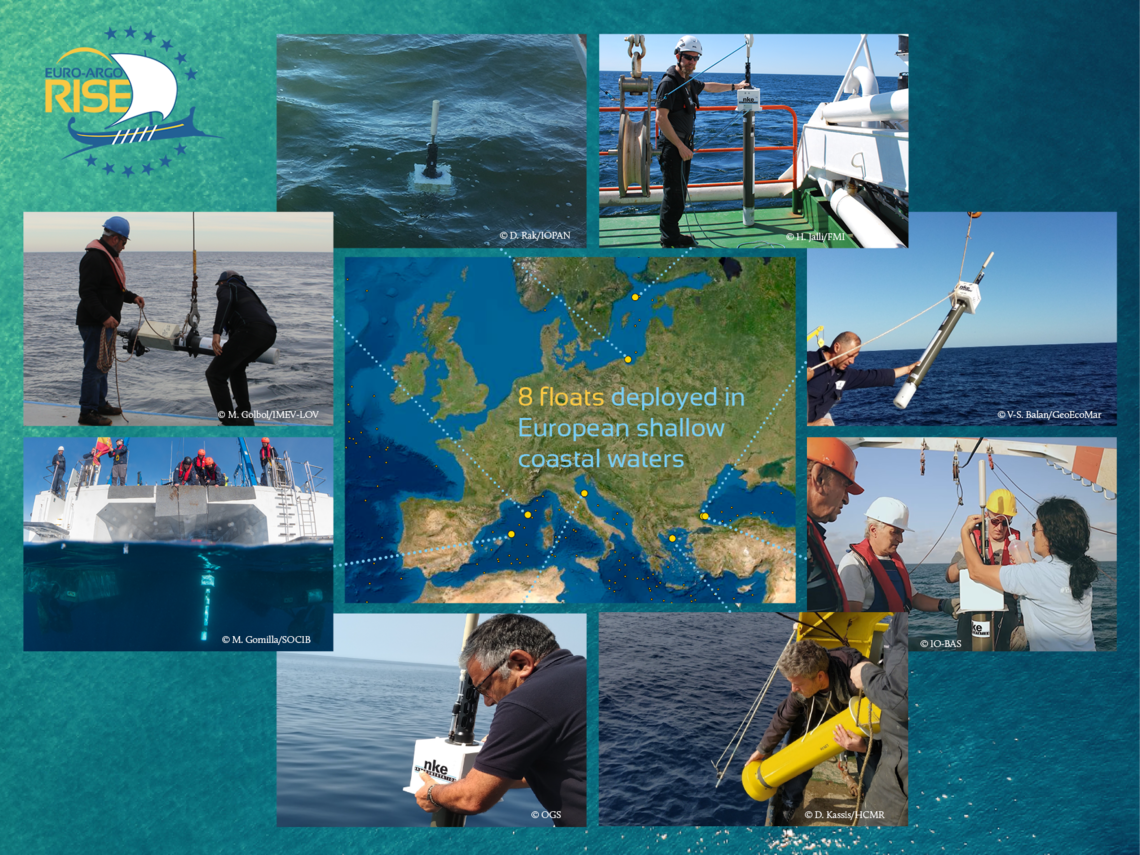 Goals

Concrete results

Develop new regional partnerships and engage with new users.

Promotion of Argo to stakeholders from 18 countries, 6 regional networks, 4 marine ERICs, 1 working group and 1 international operational coordination center by OGS, HCMR, SOCIB, SU, IOPAN, FMI, IOBAS.

Stimulate marine science research at the European level.

The 7th Euro-Argo Science Meeting brought together 69 European Argo scientific users in Athens in 2019 and provided an opportunity for high-level science interactions in link with Argo.

Engage with new countries to develop national programs and ultimately increase the Euro-Argo ERIC membership.

First Morocco float donated by Argo-Spain and deployed jointly by IEO and INRH in 2019.
2 floats donated by Argo-France to Portugal, on October 2020.

 Increase awareness of young generations on ocean observations importance for climate change research.

An Argo online school has been drafted by IEO and will promote data access and usage to the general public in 2021.
Educational activities around Argo were advertised by SOCIB, MI and HCMR in local communities.
| | |
| --- | --- |
| Goals | Concrete results |
| Create awareness about the services/products provided by Euro-Argo and attract new users. | 57 users have replied to the survey designed by the Marine Institute to better understand their requirements and help Euro-Argo to propose fit-for-purpose services. |
| Ease access to Argo data and increase their usage. | A new web interface has been developed by Ifremer and will be presented to Argo International early December 2020. |
Goals

Concrete results

Better understand tools and methods used by the DMQC community in order to enhance the quality of the data.

Two international surveys were designed by BODC to provide a state of the art of data managers methods for core and deep data.

Improve the BGC data processing workflow at the European level.

The methods have been developed by SU, PML and GEOMAR for the 6 BGC parameters in Delayed mode and will be presented to the Argo Data International committee in December 2020.

Enhance data quality for EOVs.

An online collaborative framework was developed on GitHub, largely adopted by the Euro-Argo data management community since its creation in 2019. 
New softwares are actively being developed (Argopy, Virtual fleet, OWC in Python…) along new data management cookbooks, tutorials and reference datasets.
Conclusion
These first results above have been achieved during 18 months. With Euro-Argo RISE, Europe will go one step further to fulfil its international commitments to contribute to the "global, full-depth and multidisciplinary Argo mission".
Main deliverables
During this period, 8 key deliverables have been produced:
Workpackage

Deliverables

WP1

D1.1 Kick-Off meeting report  D1.1

D1.2 Data Management Plan  D1.2

D1.3 1st General Assembly report  D1.3

WP3

D3.1 Deep float experiment design  D3.1

D3.2 Design of a comparative study on DMQC methods used for deep Argo  D3.2

WP7

D7.1 Project communication plan  D7.1

D7.2 Euro-Argo RISE web site  D7.2

D7.3 1st user workshop report  D7.3