Project objectives and Euro-Argo contribution
Started in January 2019, the ERIC Forum Implementation Project is a Horizon 2020 project. Its major objectives are to:
strengthen coordination and networking, reinforcing the informal ERIC network or its successor framework,
support the organisation of specific meetings, targeted thematic workshops focussing on shared challenges such as the development of internal procurement rules, harmonised reporting, VAT exemption practices, insurances and pensions policies and training of governance bodies representatives;
support ERICs in preparation, based on best practices;
support common communication and outreach activities and strengthen  external representation of ERIC's as a stakeholder in consultations and other policy actions that could affect them.
The final meeting was held in Brussels on 11-12 October 2022.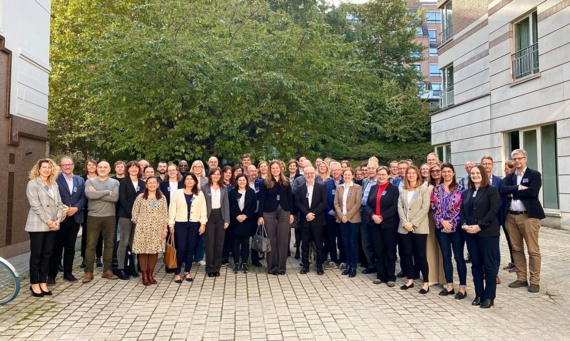 The project, to which Euro-Argo ERIC contributed in various ways, delivered a series of policy briefs, position papers and resources which are helpful to ERICs in different stages of their lifecycle.
One example is the third ERIC Forum Policy Brief on "Assessing the socio-economic impact (SEI) of ERICs: Paving the way towards evaluating the full value and contribution of RIs to resilient knowledge-based economies" published in October 2022. SEI is a key element of the advocacy strategy Euro-Argo ERIC will implement to ensure the sustainability of its operations.
Overview of the main reports HERE
Interested to get more details on the project's deliverables? See deliverables page HERE
Achievements of the ERIC Forum implementation project
The ERIC Forum Toolkit collects the wealth of knowledge accumulated by ERIC Forum and communicated in the project deliverables in one practical online platform.
The purpose of the Toolkit is to answer practical questions relevant to ERICs, whether it comes to financing, administration, human resources, communication, impact and evaluation. The site also includes various documents and templates that can be used as source of inspiration or as example of a best practice.