2nd Ocean Observers Workshop: new connections and lots of experience-sharing

On November 29-30 and December 1st, the 2nd Ocean Observers workshop was held online, with simultaneous translation in English, Spanish and French. It gathered 70 participants from 22 countries, with a wide repartition between people from diverse sectors.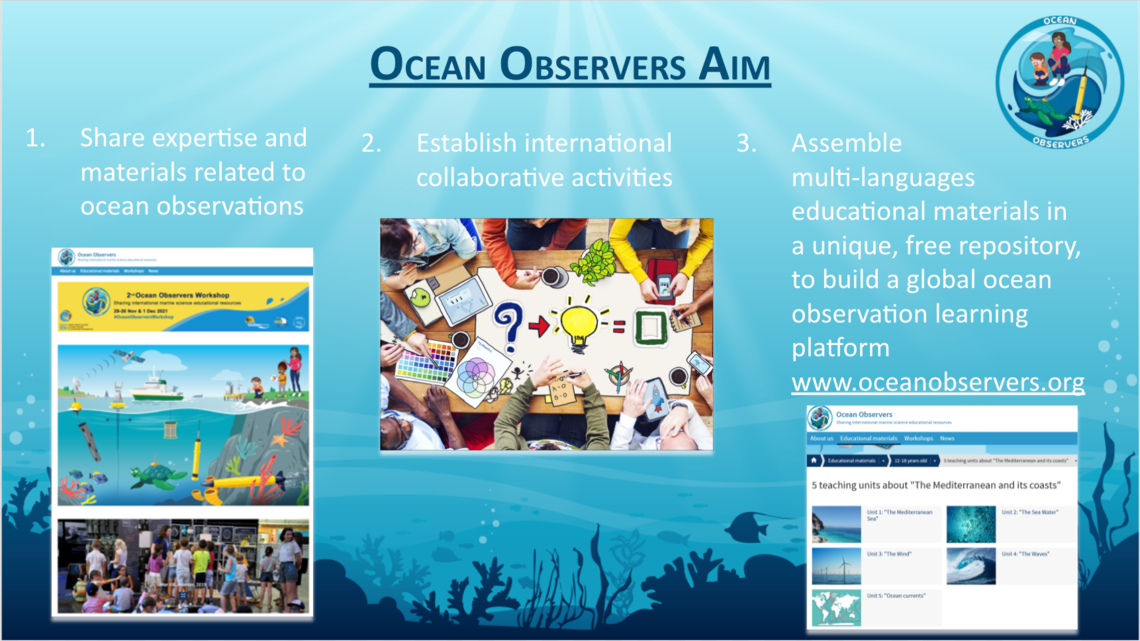 This event allowed to identify many educational resources (from primary school to graduate school) and to create various connections between different science mediation programmes from international partners and scientific institutes.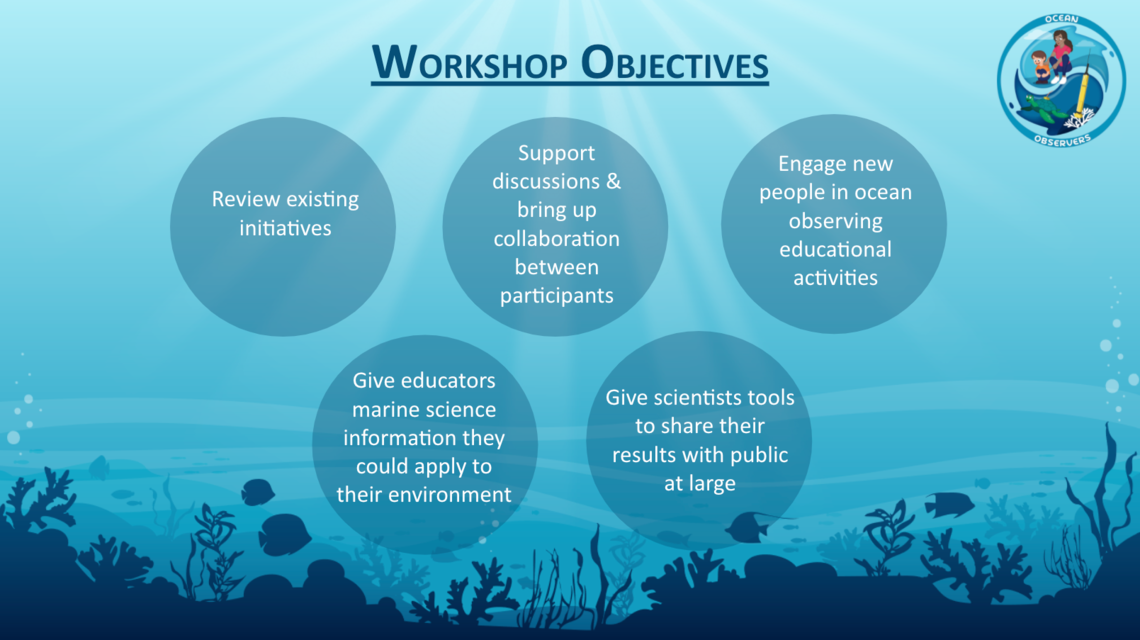 The workshop was organised by the international Ocean Observers Working Group as part of the UN Decade of Ocean Science for Sustainable Development, and in the framework of the European Union H2020 Euro-Argo RISE project.