7th Argo Science Workshop - October 2022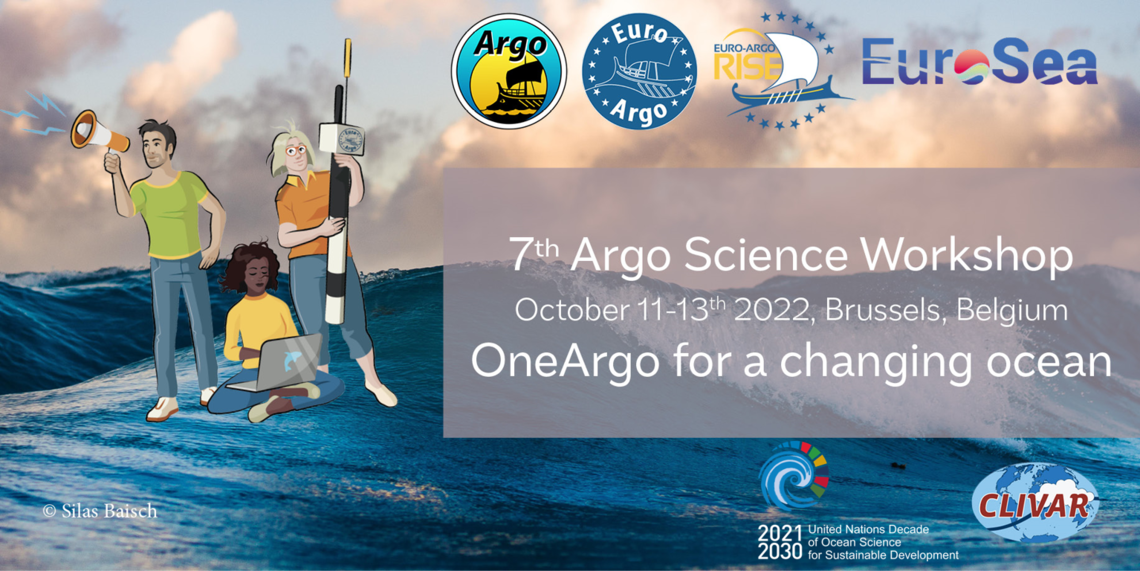 This international workshop is hosted by Euro-Argo in the framework of the Euro-Argo RISE and EuroSea H2020 European Union projects.
It will take place in the Royal Belgian Institute of Natural Sciences in Brussels 

, as a hybrid event with in-person and virtual attendance options. 
The event has been endorsed by Clivar, and by the UN Decade of Ocean Science for Sustainable Development.
Important dates
Registration is now closed for in person participation. If you want to register for virtual participation, please contact us.
Final Programme: 30 September 2022
If you have any questions, please contact us: contact(at)euro-argo.eu