Euro-Argo RISE Final Meeting
Four years aft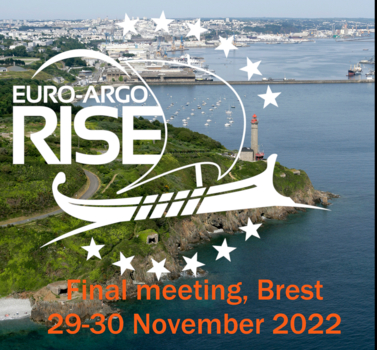 er the beginning of the Euro-Argo RISE project, this final meeting will be held on 29-30 November in Brest, Pôle Numérique Brest Iroise.
The final meeting of Euro-Argo RISE will review the results of the project and will be an opportunity to consolidate the recommendations for the future.
Agenda
The agenda

Agenda_Final_meeting, built with the Executive Board, has been organised by pilars (technology, data management, community enhancement, services to users and beyond the project).
Practical Information

Practical information-EA-RISE_22
Contact and Registration
The registrations are now closed.
For more information on the organisation of the final meeting, please send an email to contact@euro-argo.eu