2nd Euro-Argo RISE General Assembly
Three years after the beginning of the Euro-Argo RISE project, this second General Assembly (18-19 Nov. 2021) was a key meeting for its consortium to gather and discuss results obtained so far.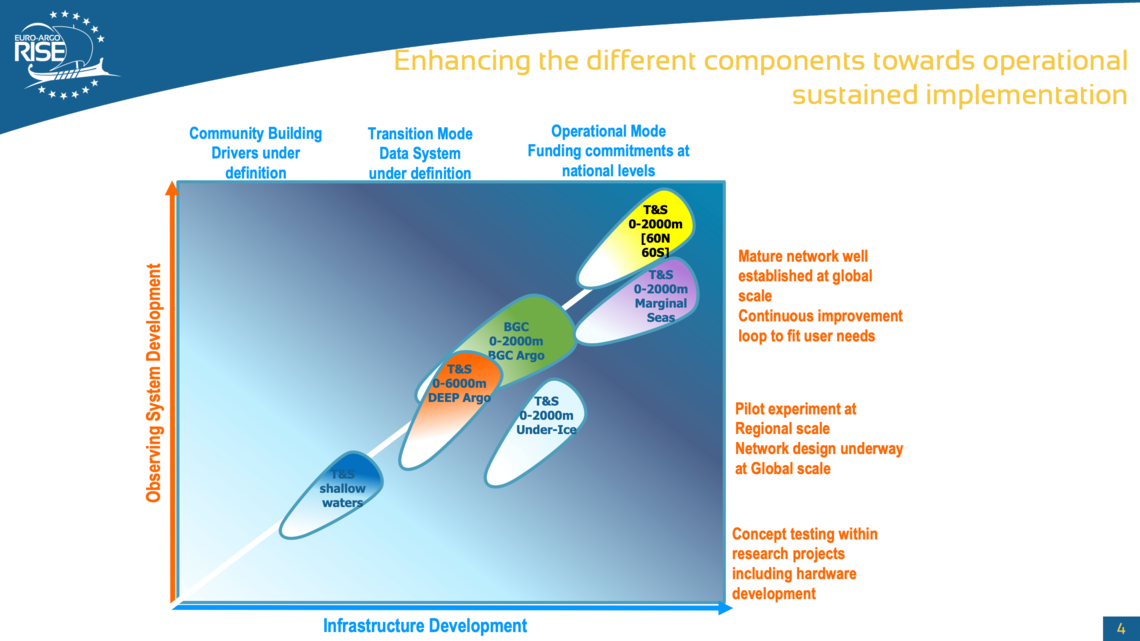 Euro-Argo RISE project is a real booster towards the operational sustained implementation.
Each WP leader from the different institutes (BSH, IEO/CSIC, SU/LOV, FMI, OGS, Euro-Argo ERIC, MI) reviewed the work accomplished. Due to the virtual format, discussions were kept short but interactions were relevant and of clear added-value for the project.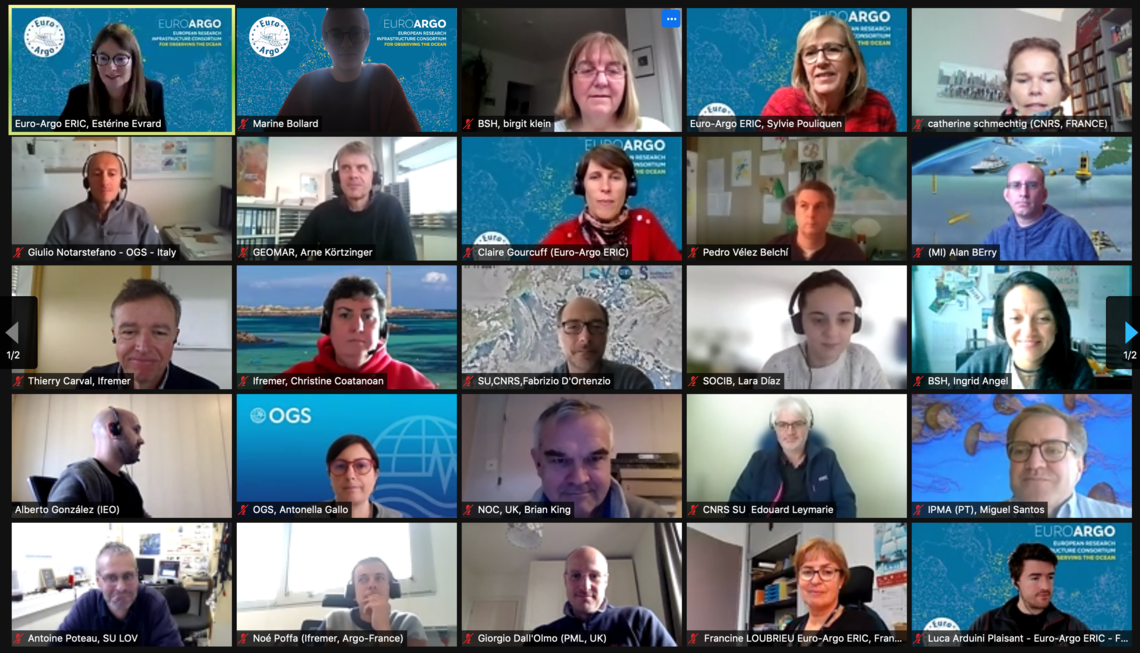 All the 19 members of the consortium were present. Quorum reached!
Strong involvement of the partners during a brainstorming
This meeting was also a good opportunity to have a rich and productive brainstorming session with all the partners, using an interactive whiteboard and focusing on four main questions:
What are the key results?
How to spread the word about these key achievements outside the project to enhance their uptake?
What are the activities that need to be pursued after the end of the project?
How do you propose to progress on these topics?
Future perspectives: sustaining Euro-Argo RISE great results through Euro-Argo ERIC
During this meeting, Euro-Argo ERIC set the scene for the preparation of the periodic report and provided updates on the communication and future plans for the end of the project.
This meeting was above all an opportunity for the ERIC to introduce its vision " beyond the project", with the willingness to implement all the results at the infrastructure level. This step will shape the ERIC for the next 10 years through a revised strategy, implementation and long-term sustainability plans.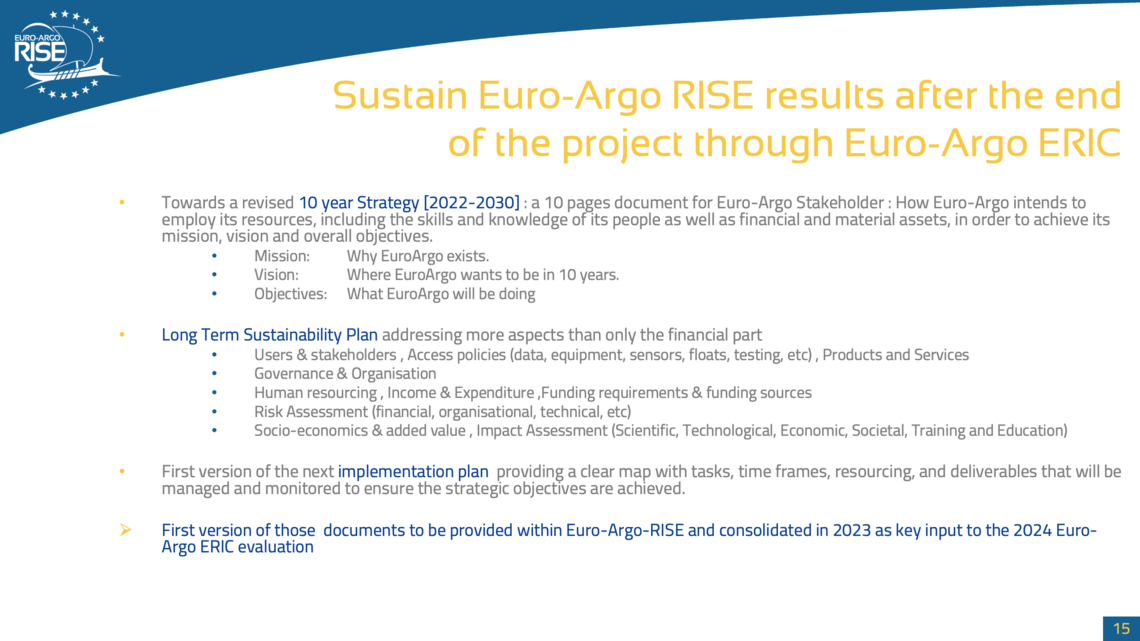 Click here to download the agenda.

EA-RISE-GA02-2021
In a nutshell: after three years of work, this General Assembly allowed to highlight the Euro-Argo RISE project main results in a very concrete way!
Thanks to the project, the European Argo community is progressing on the four main pillars: technological progress, Euro-Argo community enhancement, services to users and data management.