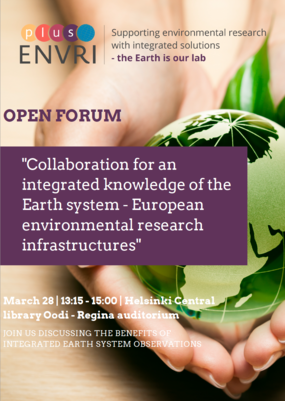 The final ENVRI week was hold last week of March, in Helsinki. It gave all the ENVRIplus project participants the opportunity to get a complete view of the projects outcomes in all its aspects. Werner Kutsch, ENVRIplus project coordinator, welcomed the participants to the plenary session in the new Oodi Library  with a poem, which can be read here.
This 8th ENVRI week also hosted an OPEN FORUM on "Collaboration for an integrated knowledge of the Earth system – European environmental research infrastructures", a public event introducing the environmental research infrastructures and discussing how their collaboration and multidisciplinary approach contributes to more integrated science.
The week ended with a BEERI meeting where important points were discussed, especially regarding the sustainability of the ENVRI community.