Euroargodev  is a collaborative platform, hosted on GitHub, that allows code hosting, sharing and development, but also networking and discussion among Argo users and/or DMQC-operators in the public QC forum.
Created in December 2019 for the Euro-Argo community to foster R&D and to provide a collaborative framework for the development and improvement of DMQC for Argo, the use of the platform has since then expanded and currently hosts tools and materials related to Argo in general, such as argopy, a python library for Argo data beginners and experts or the Argo online school, an online educational tool on Argo data. At the beginning of 2022, the platform had 59 members (membership displayed or not), including 35 code contributors, working on 44 repositories (public and private).
The collaborative platform is accessible at:     https://www.github.com/euroargodev
All the Euro-Argo community is invited to adopt and to participate in this initiative!
If you are you interested in:
contributing to existing projects at Euroargodev
-> Simply visit them at https://www.github.com/euroargodev and raise issues or participate in online discussions.
creating new projects at Euroargodev
-> You need to become a member of the organization, just send us an email by clicking here to get an invitation! (subjet: euroargodev)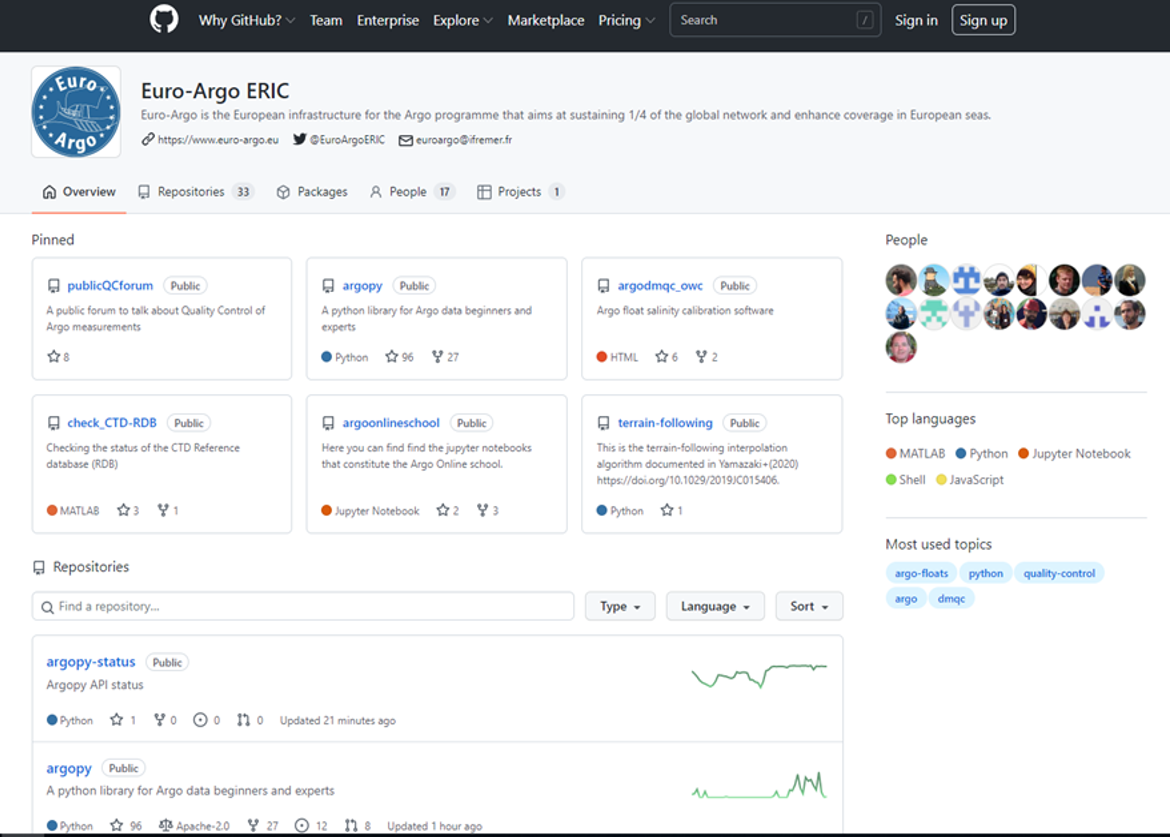 View of euroargodev landing page