Context
Euro-Argo RISE (Euro-Argo Research Infrastructure Sustainability and Enhancement) is a H2020 EU project starting on 1st January 2019 for a duration of 4 years. The project involves 19 partners across Europe and is coordinated by the Euro-Argo ERIC.
A new phase of the Argo programme is now being implemented at international level. This new phase has two main objectives: 1) sustain the existing global array and 2) extend its capabilities to greater depths (at least 4,000m) and to biogeochemistry (i.e. adding new sensors such as oxygen, nitrate, chlorophyll a, optics and pH). Setting up a long-term observation of the deep ocean is vital to understand how much and how fast, the ocean will warm due to increased greenhouse gas concentrations. A long-term observation of ocean biogeochemistry is also required to better understand the evolution of the marine ecosystem; including the ocean carbon pump, the coupling between physics and biology and to better assess the impact of climate change on ocean chemistry and ecosystems. The present target is to maintain a network of at least 4000 floats, with ¼ carrying biogeochemical parameters and ¼ going to abyssal depths.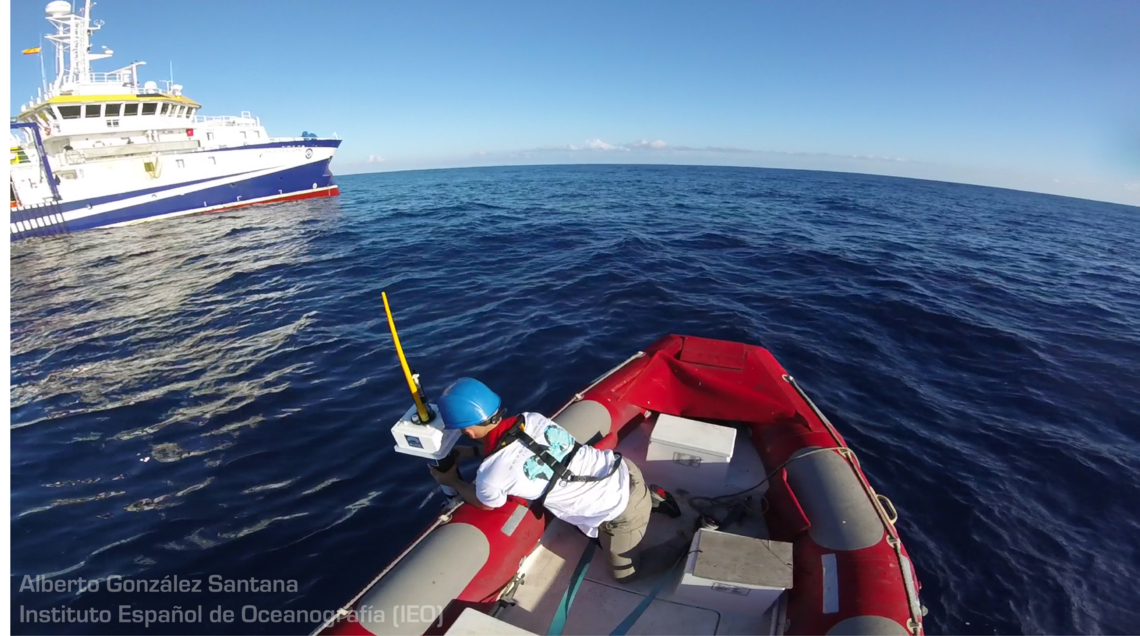 The increasing demand for better observing the ocean is being recognized at the highest political levels (G7, IPCC and its Special Report on the ocean and cryosphere). Developing Argo and its extensions are top priorities within the G7 Future of Oceans working group. The EA-RISE project is needed now to allow Europe to timely develop its contribution to this new phase of Argo. The primary objective of E-ARISE is to secure its original/core mission (monitoring temperature and salinity in the top 2,000m of the ocean) as well as to set up and organise new components within the network, including extending Argo observations towards biogeochemistry, greater depth, partially ice-covered and shallower water regions within a long-term, sustainable plan supported by Member States and funding agencies.
Objectives
The overarching objective of EA-RISE is to enhance and extend the capabilities of the Argo network to provide essential ocean observations to answer new societal and scientific challenges and support 1) ocean and climate change research, 2) climate change monitoring (characterizing climate change impact on the ocean physics and chemistry, 3) seasonal and climate change forecasting by improving the 4D description of the ocean state, 4) ocean analysis and forecasting and associated ocean services including Copernicus Services.
The specific objectives of EA-RISE include:
Improve accuracy of the Essential Ocean Variables (EOV as defined by GOOS) measured by Argo (Temperature, Salinity, Oxygen, Chlorophyll, Suspended Particles, Downwelling Irradiance, Nitrate and pH) (WPs 2-3-4-5).
Guarantee the long-term technological sustainability of the European contribution to Argo by qualifying new sensors for some EOVs and diversifying providers to secure sensor provision at a competitive cost (providing opportunities to new European SMEs to enter the Argo float market) (WPs 2-3-4-8).
Develop and sustain the Biogeochemical-Argo extension from data acquisition to data management, qualification and products for users consolidating the Argo contribution to biogeochemical and ecosystem ocean research. (WP4)
Develop and sustain the extension of Argo towards the deep ocean (WP3).
Increase usability and lifetime of Argo in partially ice-covered areas (WP5).
Investigate the potential of Argo profiling floats in shelf areas to close the gap between open-ocean and shallow waters (WP6).
Increase Euro-Argo integration within the European Ocean Observing System (EOOS) in particular by fostering the links with other ESFRI Marine Research Infrastructures.
Enhance services to Argo users (research, regulatory and operational systems), in particular Copernicus Services and EMODnet (WP7).
Promote the importance of Argo to different types of stakeholders, including, youth, the general public and also develope awareness to new Argo data users (WPs 7-8).
Improve the technological and financial sustainability of Argo implementation through the development of Argo innovation potential by fostering relations between researchers and the private sector (SMEs and industry) (WPs 2-3-4-8).
Organisation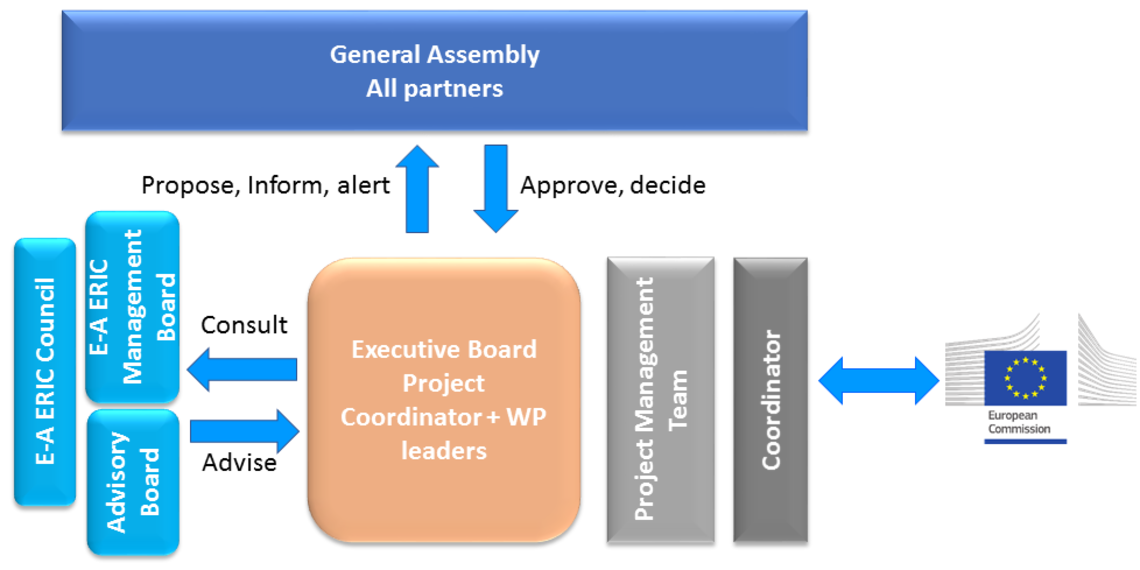 The project is organised in 8 workpackages.