Read more about this study that assesses marine community production in the Mediterranean Sea, based on the diel variability of bio-optical properties monitored by two BGC floats.
"Biological production in two contrasted regions of the Mediterranean Sea during the oligotrophic period: an estimate based on the diel cycle of optical properties measured by BioGeoChemical-Argo profiling floats"
Biogeosciences, 19, 1165–1194, 2022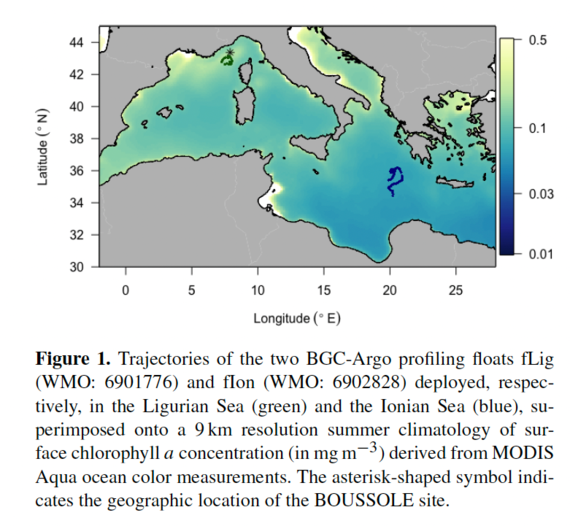 This primary production is an essential biogeochemical process in the global ocean carbon cycle and plays a critical role in the regulation of Earth's climate as a major driver of the biological carbon pump. Here, the authors consider two bio-optical properties – cp and bbp – that may be converted into particulate organic carbon (POC) stock, a key input for estimating primary production.
The results demonstrate the strong potential for transmissometers deployed on BGC floats to quantify non-intrusively in situ biological production of organic carbon in the water column of stratified oligotrophic systems. Recurring or permanent subsurface chlorophyll maximum (SCM) are observed, which are widespread features in the global ocean.