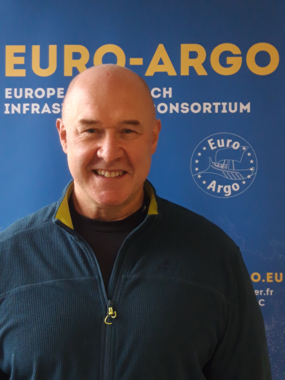 The Euro-Argo ERIC's team is growing and is pleased to welcome its new advisor for policy and partnership relations, Luc van Dyck.
Luc van Dyck holds a degree in chemical engineering for bio-industries and a PhD in the life sciences. After twelve years of research in Belgium and Germany, he moved to the private sector where he managed public-private collaborations and public funding in the research department of a global animal health company. From 2001 to 2011 he worked at the European Molecular Biology Laboratory (EMBL), where he served as executive coordinator of a platform of scientific organizations and learned societies, the Initiative for Science in Europe (ISE), involved in policy and advocacy at the European level. ISE is widely recognized for having been instrumental in the creation of the European Research Council (ERC). Since 2011 he works as free-lance consultant.  He has or has had contract with various organizations such as the OECD/Global Science Forum, EuroScience, the European Physical Society (EPS) or the AXA Research Fund.
Luc will serve part-time as senior advisor for policy and partnership relations, and will participate in various Euro-Argo ERIC EU-funded projects. He is based in Munich, Germany, but will spend at least a week per month in the Euro Argo ERIC Office in Brest. Beside European science policy, his interest goes to the above and underwater beauty of the Azores archipelago.