The meeting will take place at the Divani Palace Acropolis Hotel in Athens.

Below you will find the address details:

Divani Palace Acropolis *****

19 25 Parthenonos

St, Athènes, Attiki,

11742, Grèce

Phone: +30 210 92 80 100

E-mail: info@divaniacropolis.gr
Divani Palace Acropolis is located in the historical heart of Athens next to the Acropolis, and the Parthenon. Here guests are right at the most fascinating location of this ancient city. One can reach many sights on foot, but can also explore the city on the metro from the nearby Acropolis station (200m).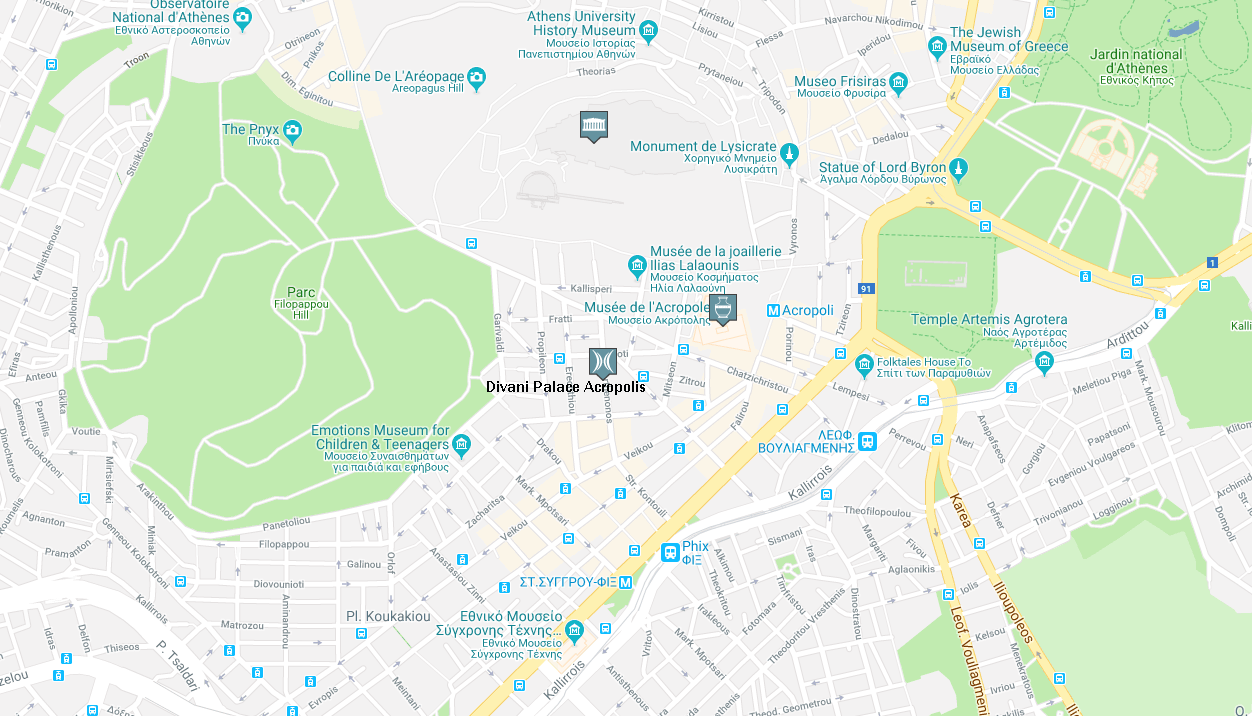 Transportation info from the Eleftherios Venizelos Airport to Divani Palace Acropolis.
1. By Metro. Metro departs every 30 minutes from 05.45 am to 23.30 pm. The duration of the trip is 35 minutes. First get off station is Sintagma Sq. From there you board on the red line with direction Elliniko and get off to Acropolis station. The hotel is within 5 minutes walking distance.
2. By Taxi. The taxi drive costs approximately 40-45 Euro and the drive is about 40 minutes.