Context
In the continuation of the AtlantOS project achievements, the EuroSea international consortium aims at advancing research and innovation towards a user-focused, truly interdisciplinary, and responsive European ocean observing and forecasting system for a sustainable use of the ocean.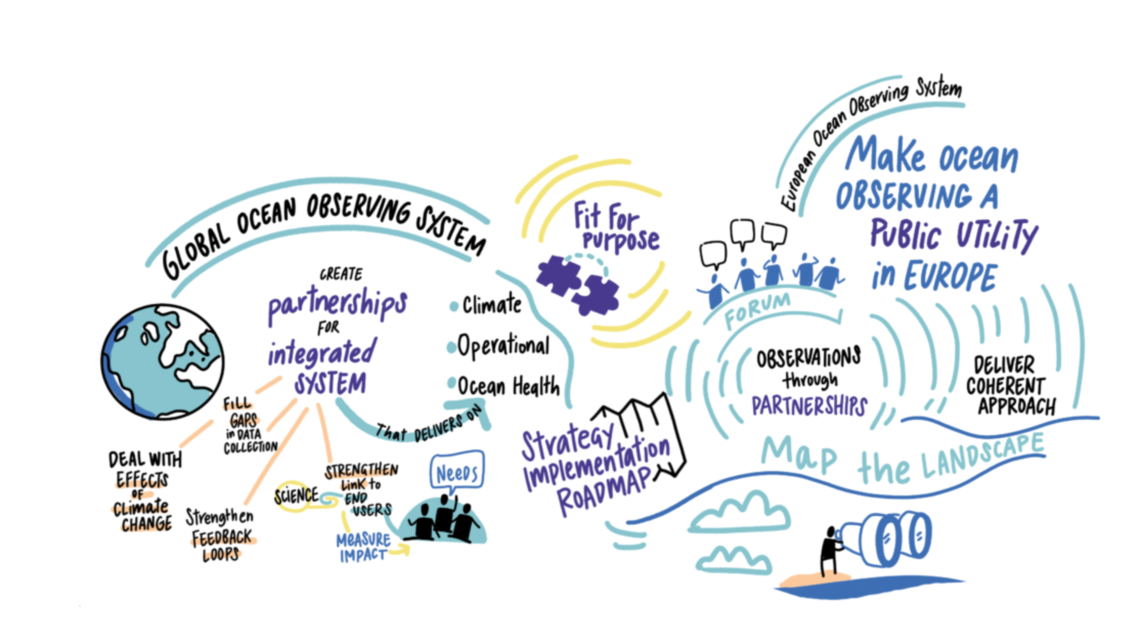 Mission
Co-designing European Ocean observing and forecasting services and products that deliver information and support decision-making in the areas of climate, coastal and maritime activities, and ocean health.
Objectives
Strengthening European Ocean observing and forecasting as an integrated entity within a global context;
Improving the design for an integrated European ocean observing and forecasting system for the European seas and the Atlantic, including the deep sea;
Improving and enhancing the readiness and integration of ocean observing networks;
Enabling FAIR data, supporting integration of ocean data into Copernicus Marine Service, EMODnet  and SeaDataNet  portfolios;
Delivering improved forecasts and new synthesis products by better use of data in models;
Developing novel services, demonstrating the value of the ocean observing system to users;
Supporting integrated, sustainable and fit-for-purpose ocean observing system by engaging with a range of end-users and other stakeholders.
Click here to watch the video (youtube) : https://youtu.be/S1Cb8XwxAFY